Submitted by
content
on Fri, 02/02/2018 - 12:34
Antonio Conte has confirmed that he had to be persuaded a lot in order to get Cesc Fabregas in the regular first-team positions. The Spaniard was not one of the first choice players when Conte initially came to the club, but this quickly changed when it became apparent that Fabregas improves Chelsea going forward on almost all occasions. Conte only used Fabregas in four starts for a period of six months when he first came to the club. Two of those starts were surprisingly in the League Cup. It showed the extent of Fabregas' importance to Chelsea under Conte.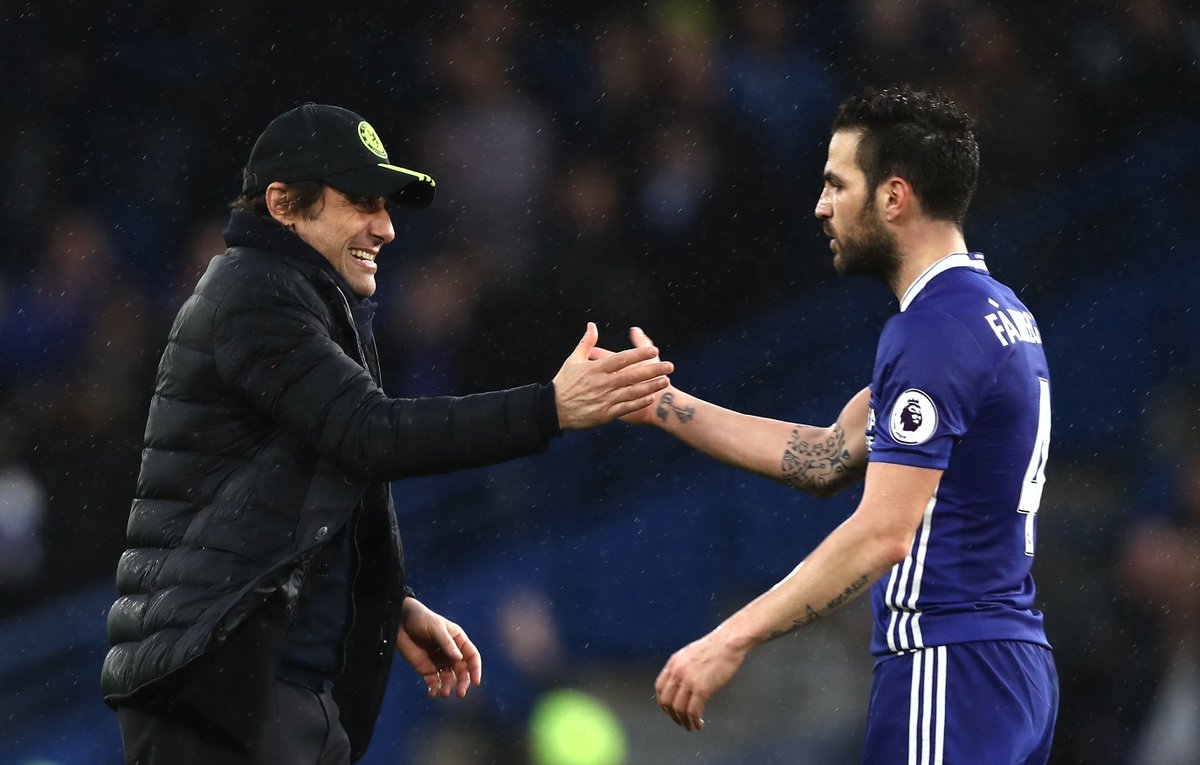 However, this has all changed in recent years with the 30-year-old now an instrumental part of the blues. He has played in close to 1200 minutes of action in the league while he has featured in all of the six Champions League group matches to date. This transformation has been brought about by the impressive performances of Fabregas going forward. This season, he has come up with four assists and two goals in 23 competitive matches across the Premier league and Champions League. While this is not impressive, his past performances have led to immense success at Chelsea. In just 13 starts last season, Fabregas came in with five goals and 12 assists.
Fabregas has recently spoken about how he feared for his Chelsea career when Conte did not initially select him in the first team. "I think Cesc at the start of the last season did not play a lot, but I was very happy because through work he tried to change my mind and it happened. I think he was very important for us to win the title last season. In this season he has continued to work very hard and he's shown me great commitment, great behaviours," said the Chelsea manager.