Submitted by
content
on Sat, 04/27/2019 - 13:17
AS Monaco midfielder Cesc Fabregas has admitted that he was sad about the treatment of Arsene Wenger by the supporters during his final years at Arsenal. The French tactician stepped down from the managerial role last summer after spending more than two decades with the north London side, but the departure felt forced with a section of the Gunners fanbase against his decision-making.
Speaking to BeIN Sports, Fabregas said that he was not entirely pleased with some fan moments associated with Wenger before his departure, he said: "Some moments I was sad yes, He doesn't deserve it for what he's done. In football, it's all about today. What you've done yesterday, unfortunately, doesn't count."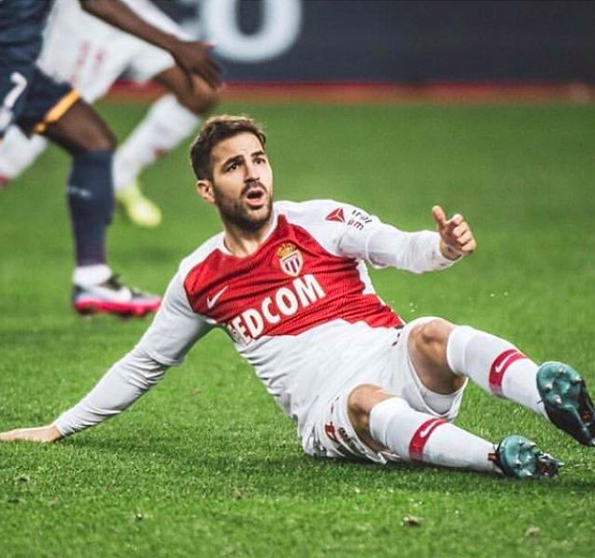 He added that the present world does not appreciate past achievements, but Wenger has left a legacy which will be remembered for a long time, he added: "When you retire after twenty, thirty years people will talk about it and remember it like wow what they did. Right now you need to perform today. This is the world we live in. It's great because you cannot live in the past."
"Arsenal endured a difficult final season under Arsene Wenger where they finished sixth for the first time under his tutelage". They have, however, made an improvement on the league form this term, but there are still doubts whether they can make the top four. The north London side are currently three points behind "the Champions League places" with a game in hand, but there are concerns whether they can secure regular points on the road.
Unai Emery's side are scheduled to face four of the final six Premier League matches away from home, and their record has not been great with just six points acquired from the past nine outings. Should Arsenal miss out on the top four, they can still qualify for the Champions League by running out victors during the ongoing Europa League campaign.