Submitted by
content
on Sat, 06/26/2021 - 16:00
Veteran AS Monaco midfielder Cesc Fabregas couldn't hide his delight after the club confirmed the return to Champions League football on Sunday. Cesc Fabregascelebrated the Champions League feat achieved by his team by posting the photo of the players celebrating their achievement on his official Twitter handle.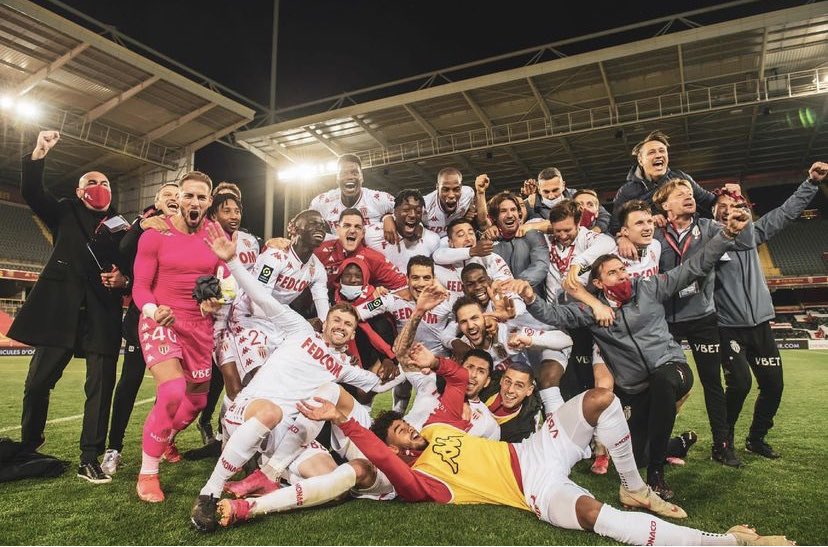 Cesc Fabregas and his Monaco teammates were delighted that they saw off the challenge of Lyon to pick up the third and final Champions League slot for French Ligue 1 teams ahead ofthe new season in August. Champions Lille and second-placed Paris Saint Germain (PSG) had secured Champions League football ahead of the final day of the campaign on Sunday leaving Monaco and Lyon to fight for the third and final Champions League slot.
Monaco had a one-point lead over Lyon going into the final game of the season at the weekend and they had to beat Lens away from home to ensure that they qualify for Europe's premier club competition. A win over the home team would give Monaco the third and final spot irrespective of what happens in the Lyon game. In the end, Monaco didn't need to beat Lens to secure Champions League football after Lyon were beaten 3-2 at home by OGC Nice. Nice came from behind twice to win the game through Arsenal loanee William Saliba in the second half. French junior international Saliba is on loan at Nice from the Gunners having joined them at the start of the year.
Monaco and Lens shared a point via a goalless draw. The point ensured that Monaco finished two points ahead of Lyon thereby securing the final Champions League spot.
Cesc Fabregas played his part in the Champions League feat achieved by Monaco as one of the most experienced members of the team. His long-term future atthe club is in serious doubt with his Monaco contract set to expire this summer.