Submitted by
content
on Wed, 01/10/2018 - 09:21
Former Chelsea forward Chris Sutton insists that Antonio Conte should take the blame for the Blues' mini-crisis in the forward department. The Premier League holders have suffered back-to-back league defeats to Manchester City and Crystal Palace, and this sees them nine points off the summit after just eight games into the season.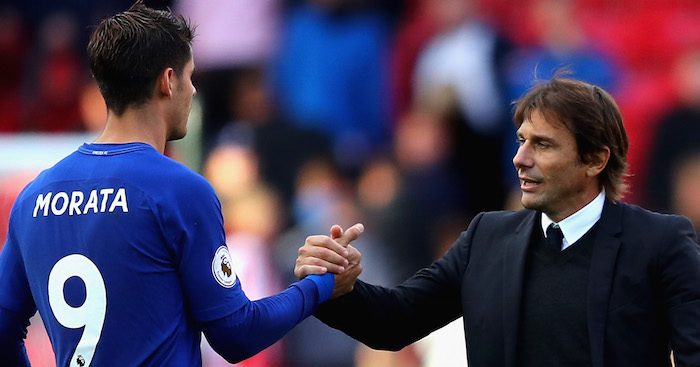 Top-scorer Alvaro Morata is back in first-team training after recovering from a hamstring problem, but Sutton doubts whether the Spaniard can handle the overload through the Premier League campaign. The 24-year-old was a regular substitute during his time with Juventus and Real Madrid, and Sutton feels the Champions League winner cannot be relied upon as the sole striker.
Sutton told Metro: "Costa was a centre forward who played a lot of games and over the last couple of seasons was dependable. If you look at Morata's record in terms of starts over the last three or four seasons he hasn't started that many games. That was always a risk bringing him in and then not having another striker. Can he be relied on to play 30/40 games? I'm not so sure he can."
Meanwhile, the 44-year-old followed to show sympathy towards Michy Batshuayi, who has barely got the chance to complete 90 minutes of a single league game. Conte has only started the Belgian on two occasions this term, only to be substituted early in the second-half.
Morata is presently a touch and go for the AS Roma clash in midweek, and there is a doubt whether Conte would play Batshuayi upfront in a vital Champions League encounter. The Blues are already on six points in their group and a victory over the Giallorossi would put the club on the brink of reaching the round of 16. Chelsea return to Premier League action this weekend with a game against Watford, who have performed above their expectations this term.