Submitted by
content
on Sat, 12/19/2020 - 05:55
Veteran Monaco midfielder Cesc Fabregas has enjoyed a fine career at both club and country level. Despite his numerous achievements & accomplishments, Fabregas is not slowing down at all going by his performances for his Principality club in the league this season.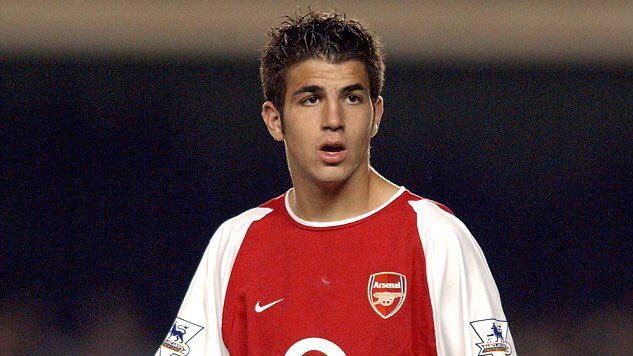 Cesc Fabregas, 33, produced one of the bestindividual performances of the current season in the French Ligue 1 when he came off the bench against champions Paris Saint Germain (PSG) in November. At the point of his introduction, Monaco were trailing 2-0 and he went on to provide an assist and score the winning goal as the hosts came from behind to beat their opponents 3-2.
Cesc Fabregas won titles with Barcelona, Arsenal and Chelsea before signing for Monaco last year. The player also won titles with the Spanish national team during his time. His last cap came four years ago. Here are top facts you need to know about Cesc Fabregas:
1. Fabregas attended his first football match at the age of nine months. It was a Barcelona game and he went with his grandparents. The Spaniard has been supporting Barcelona since his infant years.
2. He started his career at CE Mataro before joining the famed La Masia Academy at the age of ten in 1997.
3. Cesc Fabregas idolised Barcelona legend and Manchester City boss Pep Guardiola during his time at the La Masia Academy. He even got his jersey as compensation after his parents separated.
4. He married partner Daniella Semaanin May 2018 and they have three kids together. Lia, Capri and Leonardo are the name of his children.
5. Fabregas doesn't like Tottenham Hotspur at all from his roots as ex-Arsenal and Chelsea player. The former Spanish international netted two goals in addition to 11 assists in 15 games against Spurs during his career in England.