Submitted by
content
on Sun, 03/26/2023 - 04:05
Arsenal has made its place at the top of the Premier League table. The club under Mikel Arteta is 5 points ahead of Manchester City in the second position and can go 8 points clear when they win their game in hand. Arsenal saw off in-form Manchester United on Sunday at Emirates stadium with goals from Bukayo Saka and Eddie Nketiah ensuring a 3-2 win. A first-half strike from Marcus Rashford and a header from Lisandro Martinez weren't enough to stop the title charge of Arsenal.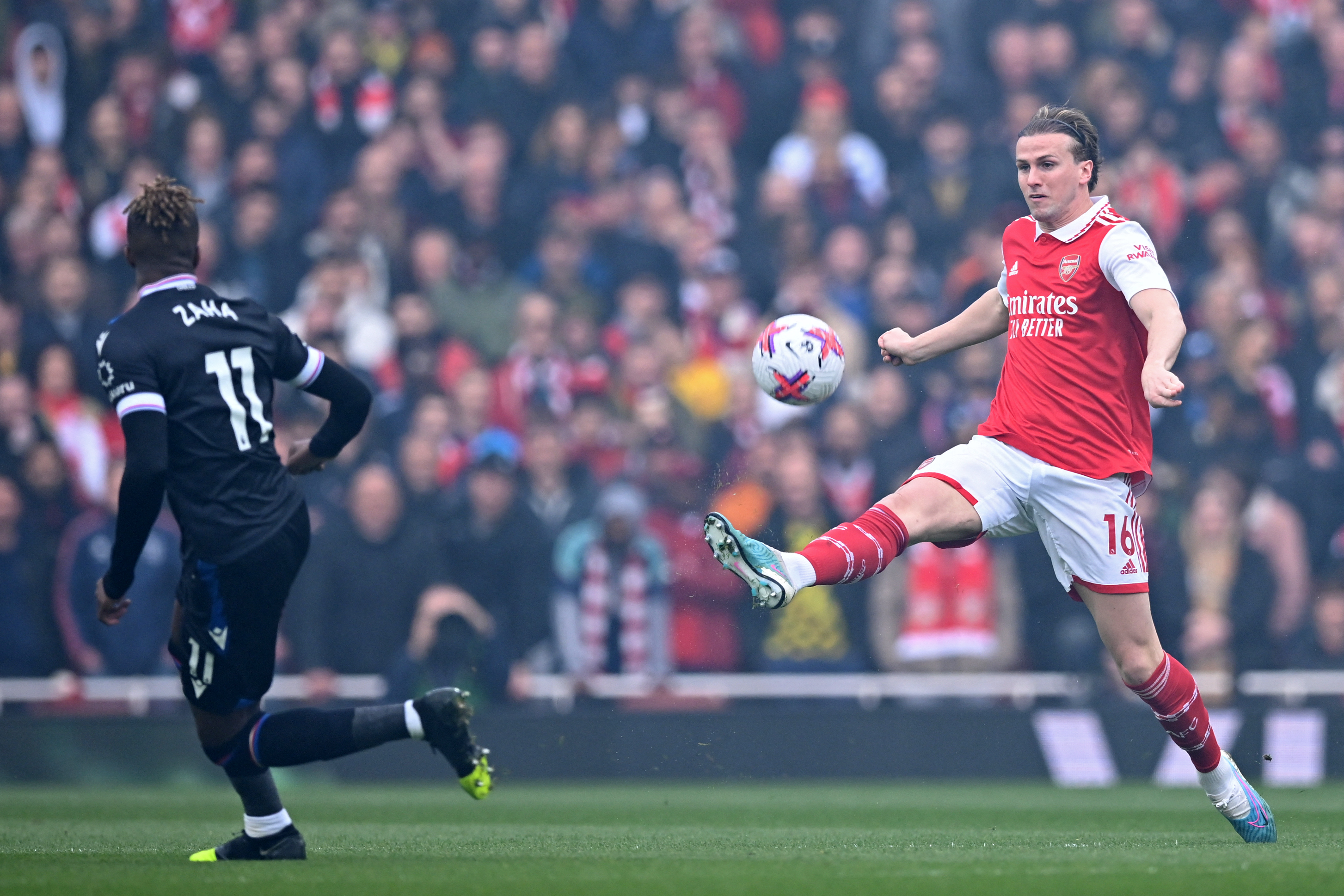 Arteta replied that it is extraordinary when he was asked about his thoughts on the campaign's first half. He said that it does not get better than that. He thinks that they deserved points got and he thinks he played well enough the win most of the games. With the Gunners in a strong position moving forward into the second half of the season, Cesc Fabregas and Jamie Redknapp believe that Arsenal has what it will take to grab the title of the Premier League for the first time since 2004. It is despite the view of Roy Keane and Gary Neville, who is still back at Manchester City.
Fabregas said they will surely hunt them down but he still believes that Arsenal has the resources to grab the title in the league this year. But they have a manager who knows what he is doing they have a manager who will put pressure on the footballers and what he likes about the young group of players was in the last 5 minutes they managed the game very well. He said that Nketiah can be seen going into the corner and maybe in the years they would not have done that, the team would have simply tried to play and score a fourth.