Submitted by
content
on Fri, 07/23/2021 - 10:42
Spanish midfielder Cesc Fabregas has celebrated Italy after they won the Euro 2020 tournament at the weekend. Cesc Fabregas took to his official Twitter handle to appreciate the Italian team led by Roberto Mancini. According to him, Italy showed that one can win a big tournament like the European Championship with players with small stature.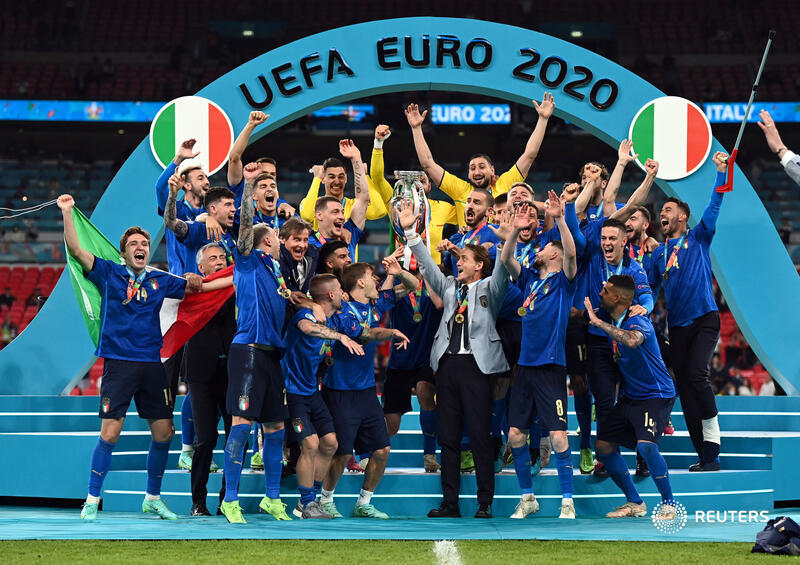 AS Monaco player Cesc Fabregas had to explain his tweet on the impressive Italian team after several football fans misinterpreted it. Cesc Fabregas used small, quality players in his tweet and that caused confusion before the World Cup winner explained what he meant.
Italy are the new European champions after they saw off England in the final played at the Wembley Stadium on Sunday. The Italians had earlier secured their place in final after they defeated Spain on penalties. Three-time champions Spain started the semi-final clash with Italy as underdogs but they proved their worth and were unlucky to lose to the Italians during penalty shootout.
Italy took the lead against Spain through Juventus attacker Federico Chiesa at the start of the second half with a wonderful goal nominated for the goal of the tournament after the two countries played out a goalless draw at the end of the first half. Another Juventus player, Alvaro Morata came off the bench in the second half to score the equaliser for Spain. Morata's goal also made the nominees' list for the best goals at the tournament. Morata turned villain in the shootout after his penalty miss handed Italy a spot in the final.
In the final, England took an early lead through Manchester United defender Luke Shaw and they led until midway into the second half when the Italians scored the equaliser courtesy Juventus centre back Leonardo Bonucci. Penalty shootout later decided the winner as Italy beat England 3-2 to win the tournament.