Submitted by
content
on Mon, 10/10/2022 - 11:05
Ex-Premier League midfielderCesc Fabregas has praised Liverpool star Trent Alexander-Arnold for his range of passing as a fullback. Spanish star Cesc Fabregas raved about Trent during the Premier League clash between his Liverpool side and Crystal Palace last month.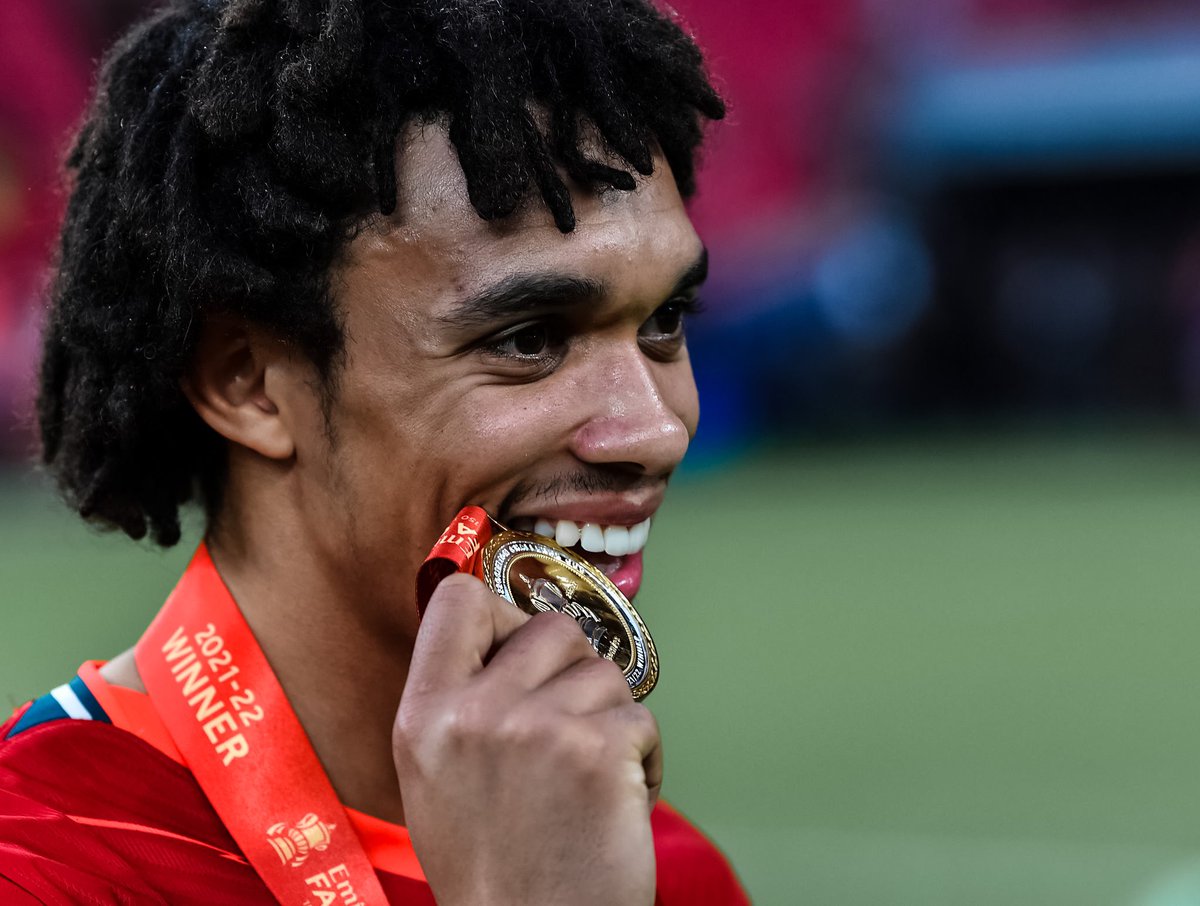 Cesc Fabregas talked about Trent on his official Twitter account. According to him, he has not seen a fullback with the range of passing that the England international possesses since Brazilian international Dani Alves.Fabregas and Alves were teammates at Barcelona for three years before the Spaniard left the club to sign for Premier League team Chelsea.
Dani Alves formed a potent partnership with the great Lionel Messi on the right side of attack at Barcelona on the way to several major titles including three Champions League titles. Alves and Messi were in the Barcelona squad which won two Champions League titles in three seasons. They were part of the team which beat Manchester United in the final on both occasions. Barcelona got the better of United in the 2009 Champions League final to win the competition via a 2-0 scoreline before a 3-1 win ensured that Barcelona got the better of United during the 2011 Champions League final. Messi found the back of the net in each of those two finals.
At the age of 23, Trent is seen as one of the best fullbacks in the world though he has often been criticised for the defensive part of his game. He has been able to win every trophy possible at Merseyside team Liverpool at a young age having come through the youth system at the club. Cesc Fabregas was impressed with his passing ability as Liverpool came from behind to secure a 1-1 draw at home to London team Crystal Palace in the English top flight in August.