Submitted by
content
on Thu, 09/30/2021 - 09:52
https://pbs.twimg.com/media/EYSzJxuX0AEYAfN.jpg
Spanish midfielder Cesc Fabregas has disclosed the reason behind his exit from Chelsea in January 2019. According to him, Italian international Jorginho was one of the reasons why he ended his playing career at Chelsea.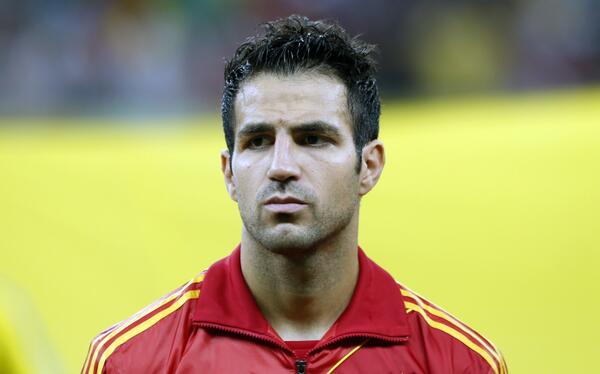 Cesc Fabregas won several trophies during his time at Chelsea whom he joined from boyhood club Barcelona in the summer of 2014. The Blues paid around £32m for his services and he was at the club for almost five years. Fabregas joined French Ligue 1 giants AS Monaco from Chelsea two years ago.
Ex-Arsenal skipper Fabregas revealed Jorginho as one of the reasons behind his Chelsea exit while he was on BBC One. Jorginho was a player favoured by compatriot Maurizio Sarri who was the Chelsea manager when Cesc Fabregas left the club. The Spaniard showed his admiration for Jorginho just before the Euro 2020 opener which ended in a 3-0 win over Turkey for the Italian team.
Fabregas had to leave Chelsea while Sarri was the manager as he was not getting much playing time thanks largely to Jorginho. Italian national team player Jorginho was the main man in the Chelsea midfield under Sarri as Fabregas struggle for Premier League minutes. Sarri was the major reason for the decision to sign for Chelsea ahead of Premier League rivals Manchester City on the part of Jorginho. As a matter of fact, Manchester City thought they had sealed a deal to sign the Italian midfielder before Chelsea hijacked the transfer.
While Sarri was the Chelsea manager, Cesc Fabregas played six Premier League games only with five coming as a substitute.
Sarri was sacked as the Chelsea boss despite winning the Europa League title but Jorginho remained at the club. The Italian was instrumental as the Blues won the Champions League title last season. He also won the Euro 2020 tournament with Italy in the summer.